Middle East
Regional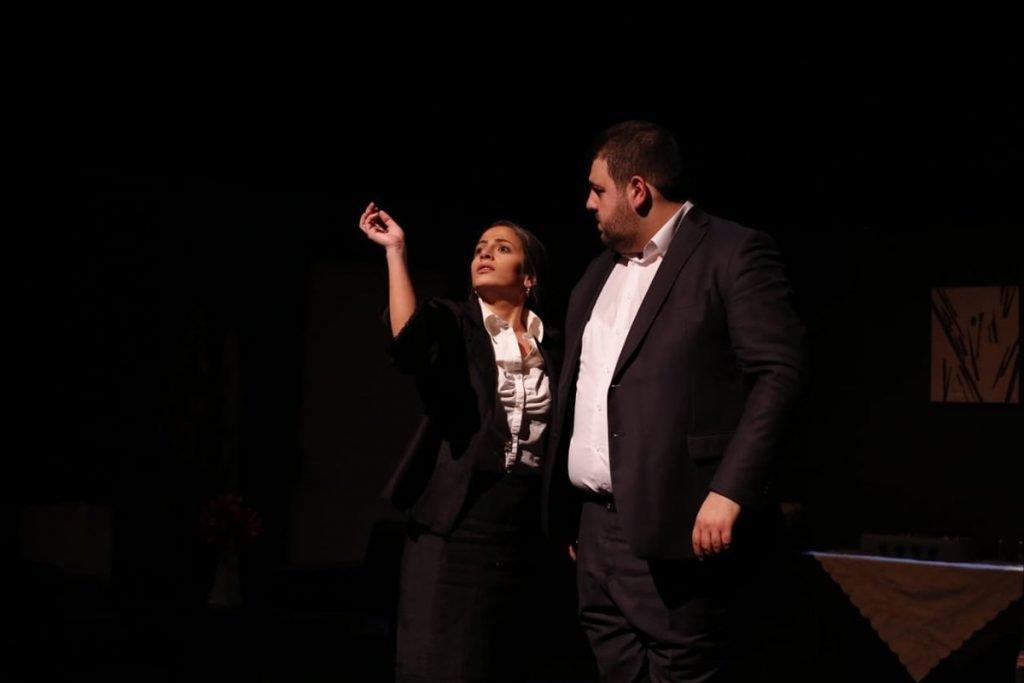 On the evening of February 12, 2020, Hamazkayin's "Kasbar Ipegian" Theater Company staged Hayg Hagopian's play, Chmodenak indzi, digin ("Ma'am, Do Not Approach"), in Arabic, Aztag reports. Hagop Der Ghukasian directed the play in the Hagop Der Melkonian hall.
The hall was filled with theater fans, both Arab and Armenian, who awaited with anticipation the interesting acting of Sandy Ghazarian and Njteh Mgrditchian.
When the curtain opened, gynecologist Hampig, who is a local Armenian doctor, happens to appear at a house where he tries to put an end to his miserable life; but fate puts him up against Ghazarian's character, new details emerge, and the plot thickens with satiric and comedic turns.
The two actors, with their versatile and alluring acting, drew in the audience and made the crowd smile.