Middle East
Regional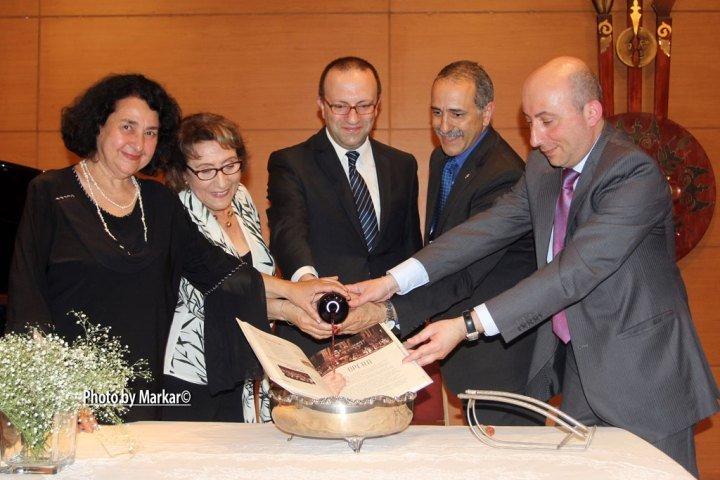 The presentation of Parsegh Ganachian College teacher Narduhi Ekizian-Margosyan's book Music: History and Theory, sponsored by the Regional Executive Board of Hamazkayin Lebanon and organized by Parsegh Ganachian College, took place on Monday, May 15, 2017 at 7: 30 pm, at Hamazkayin Levon Shant Center's G. and H. Armenian Hall.
Sevan Garabedian-Adamyan welcomed the audience, and then Parsegh Ganachian Music College director Vahram Emmiyan delivered the opening speech. He spoke about music as a universal language, noting that music also has its history. Indeed, the roots of music go back to the beginning of humanity, tell how it developed and existed in parallel with the development of humanity. According to the speaker, music is universal and older than the speech.
Vahram Emmiyan mentioned that music history is a compulsory subject for any student of music. However, others are also interested in it, because one should know the history of music to understand it. In this regard, the speaker welcomed Narduhi Ekizian-Margosyan's book the publication of which was sponsored by Khachaturian family. The book Music: History and Theory consists of 172 pages, it is easy to read, and presents the comprehensive history of music in its illustrated page. The book is useful to a music lover or even to a person who longs to improve awareness and enrich his knowledge.