Regional
USA & Canada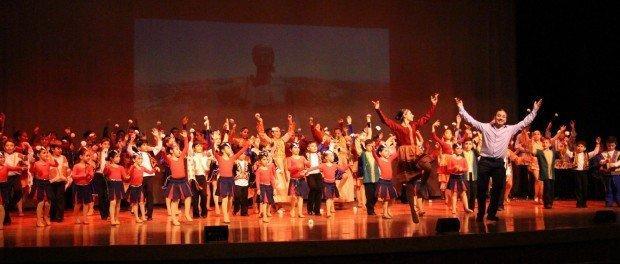 The Hamazkayin "Erepouni" Dance Ensemble gave a concert on Sunday, June 21, 2015, at the Hall of Burlington High School.
Lusine Harutyunyan delivered the opening speech expressing her gratitude to the parents who supported the "Erepouni" Dance Ensemble. She also thanked the artistic director of the ensemble Arman Mnatsaganian, the faithful volunteers and the generous sponsors for their patriotic activities and support.
"The Hamazkayin Armenian Educational and Cultural Society during the 87 years of its activities has always contributed to the promotion of the national culture, encouraging the new generation to appreciate our rich heritage. At present, the six of the eight Hamazkayin Chapters of Eastern United States sponsor the Armenian dance ensembles".