Europe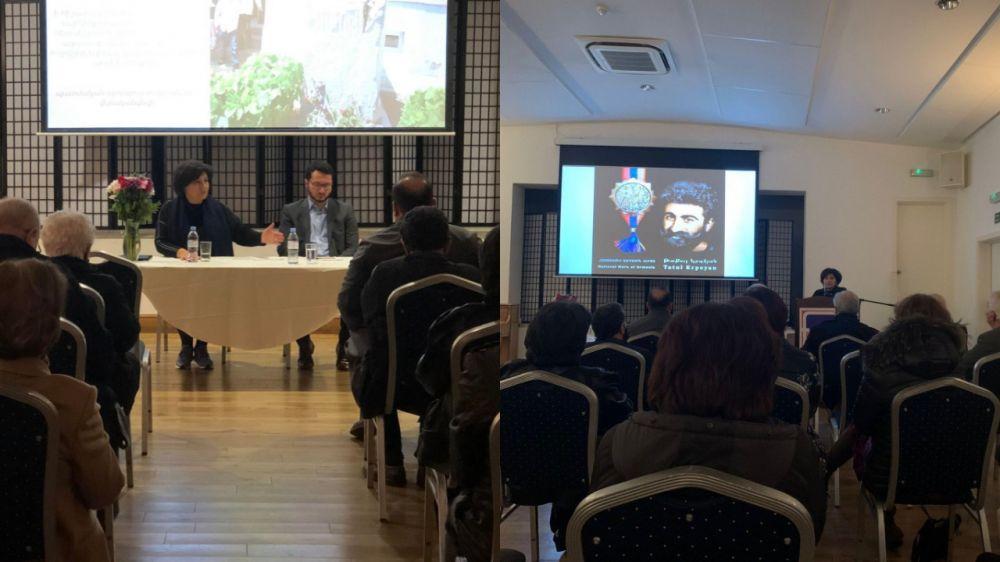 In February 2020, when my book, Tatul Krpeyan: The Self-Defense of the Getashen Sub-District in Northern Artsakh (Karabagh), was presented in London and Oxford, I had the chance to meet many British Armenians.
This fall, I had a chance to visit London again and hold working meetings with members of the Armenian community there.
The London Chapter of Hamazkayin graciously invited me to speak on November 5, 2021, in the Navasartian Centre in London. The pandemic had delayed the event for about a year.
The lecture I read was titled, "Armenian Territorial and Historical-Cultural Losses in the Last Century." While the topic had clear chronological boundaries, it encompassed a broader, two-hundred-year history of territorial, spiritual, cultural, and other losses.
Irina Barseghyan-Krpeyan