Regional
USA & Canada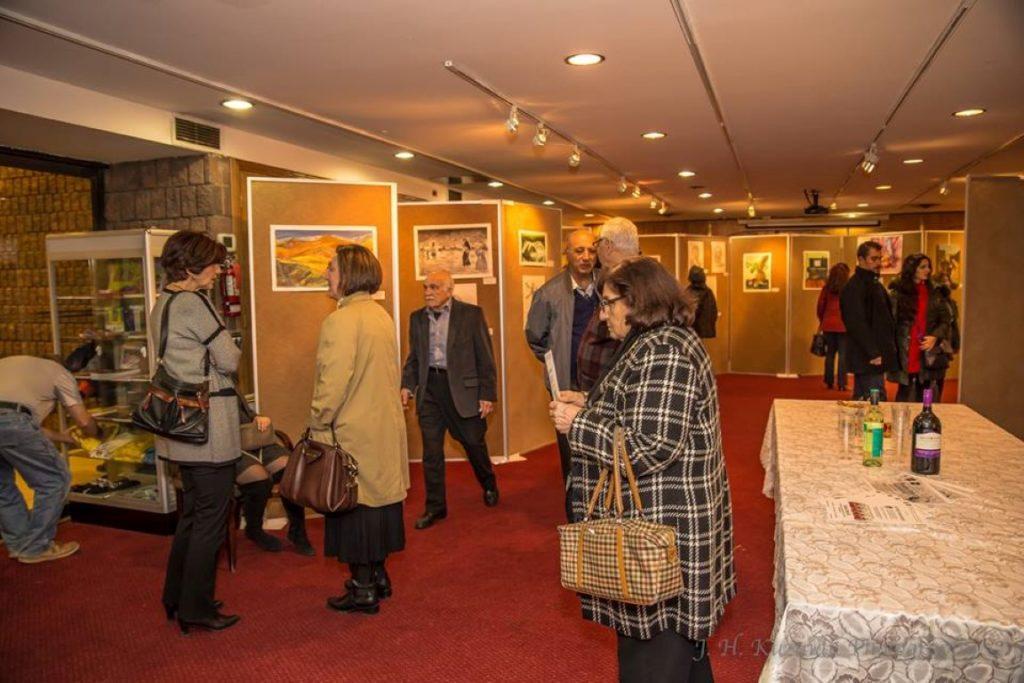 Support and promotion has always been typical to any Armenian individual, and it is a trait defining our national identity.
For many years, the individual and collective contributions, especially from the Diaspora, had beneficial effects and promoted advancement and prosperity in Armenia and Artsakh.
The "Shades of Javakhk and Artsakh" Exhibition, organized by the Hamazkayin "Gladzor" Chapter's Fine Art Committee at the ″H. Manoogian″ Library of Armenian Center, pursued the same aim. It consisted of about 30 paintings representing the simple and wonderful natural world of Artsakh and Javakhk in harmonious bright and vivid colors. A group of young, novice, but promising artists from Javakhk also took part in the exhibition with their paintings and portraits (watercolor and charcoal). Artsakh was represented by professional, well-known and talented artists, Samvel Tavadyan, Gayane Shushetsi and Hovik Gasparyan. They exhibited their beautiful series of oil paintings.
The opening of the exhibition took place on 11 November 2016 in the evening. The Hamazkayin "Gladzor" Chapter Chair, Tamar Donabedian, Regional Executive Board representative, Meghety Etyemezian, members of Hamazkayin and art lovers attended the opening ceremony.
Vice-chair of Hamazkayin "Gladzor" Chapter Ara Hasserjian, which often organizes exhibitions presenting the works of various artists from the Diaspora and Homeland, delivered the opening speech. He expressed particular gratitude to Vrej Avakian, which had made great efforts to ship the paintings and organize the exhibition together with the Fine Arts Committee.
Com. Ara added that the exhibition was a great opportunity for the Toronto art community to be acquainted with native art and artists, which would strengthen the support network stretching from Toronto to Armenia in favor of Artsakh and Javakhk.
Betty Panossian