Europe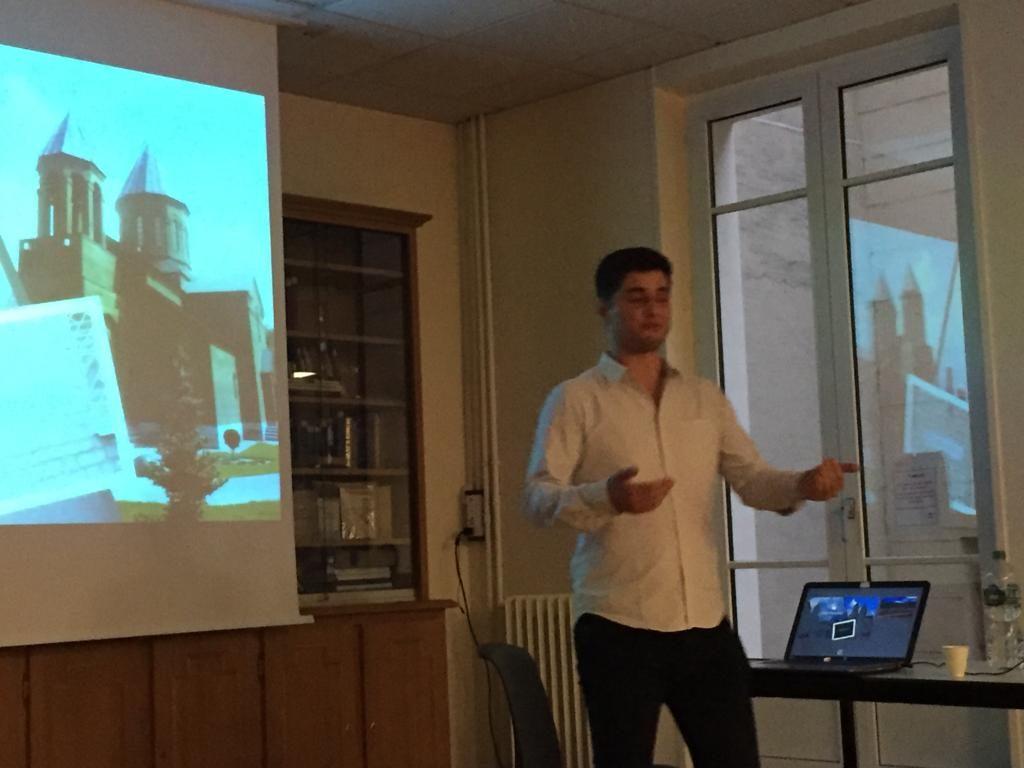 On May 30, 2019, Nor Seround and the Hamazkayin held a book presentation for Robin Koulaksezian's Little Armenia, a book that travels into the Armenian diaspora. Some sixty people were present at the House of Armenian Culture.
The young author presented his work in French. It was the outcome of ten years of travel. He visited 94 countries and over a thousand cities and towns, seeking out Armenian centers, be they churches, cultural centers, or eateries.
In a section dedicated to each country, the author describes when Armenians arrived there, under what circumstances. He estimates the number of Armenians living in the country.
Mr. Koulaksezian enhanced his presentation with slides and video clips. The audience could see glimpses of Armenian life in Russia and Africa, say, at churches and restaurants.
Mr. Koulaksezian was optimistic and enthusiastic. He awakened in audience members a desire to travel and see more of the world.