Armenia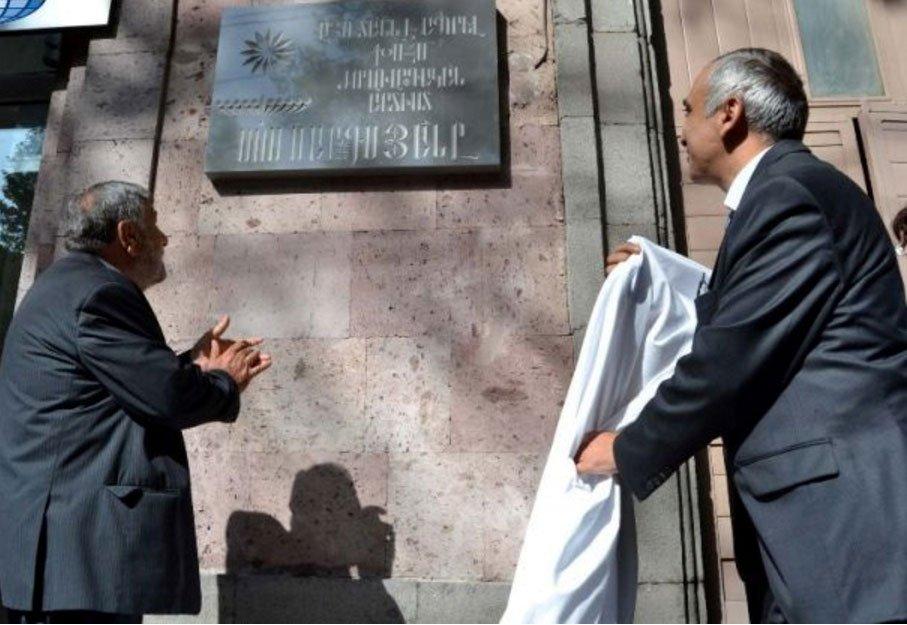 On October 24th, on Armenia's Deryan 65 street a commemorative plaque was unveiled honouring famous Armenian actor and popular artist Sos Sargsyan. The event symbolically took place on the actor's birthday. The plaque reads: "In this house lived popular artist Sos Sargsyan".
The author of the plaque was Armenia's cultural activist Levon Igityan who stated that when he was creating the plaque, he kept in the back of his mind that Sos Sargsyan was a good man, a kind man, who had enough love for everyone and who would spread that love around to everyone. He added that for Sos being kind and loving had become a part of his character, which is why he prepared this plaque with great joy and happiness.
David Mouradian, president of the National Academy of Armenia film, affirmed that generations to come will nourish themselves with Sos Sargsyan's extraordinary work and heritage. He said, "It is not only a day of remembrance and respect but also a day to be proud that we've had the chance to live alongside Sos Sargsyan. A pillar of the Armenian culture worked and created in front of our eyes and we've enjoyed his beautiful presence.