Middle East
Regional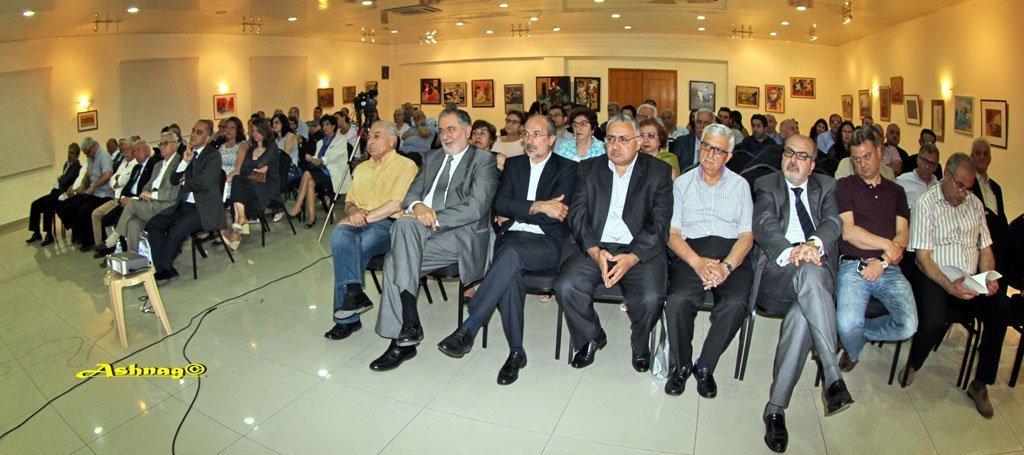 The presentation of Vahan Hovhannisian's books "Mandilion" and "Sunset that has to Be Stopped", organized by  the Hamazkayin's "Vahe Setian" Publishing House, took place on Wednesday, 1 July 2015, at 7: 00 pm, at "Punik" Hall of  "Aztag" Daily.
The event started with presenting the video-film, where the ARF Bureau member, National Assembly deputy and national public figure Vahan Hovhannisian spoke about his book "Mandilion".
Hagop Havatian made a speech in the name of the Hamazkayin's "Vahe Setian" Publishing House and "Aztak" Daily. He said that Vahan Hovhannisian's absence in the evolution of the Armenian political thought is perceivable and that the Armenians have always been proud of the politician's steadfast and sincere attitude, the strength of his ideas and thoughts, which will continue to inspire the collective life of Armenians. At the end of his speech, Havatian presented the guests from Homeland and invited them to speak.
The next speaker was the translator of the novel "Mandilion" Garine Ashughian. She said that the novel affirms the huge role and the significance of the Armenian nation in the world civilization.
The main theme of the novel constructed around Movses Khorenatsi's story is the letter written by Edessa's King Abgar to Jesus, the Lord's response letter, the past life of Dastarak and eastern Mediterranean countries and the events happened before our time.