Armenia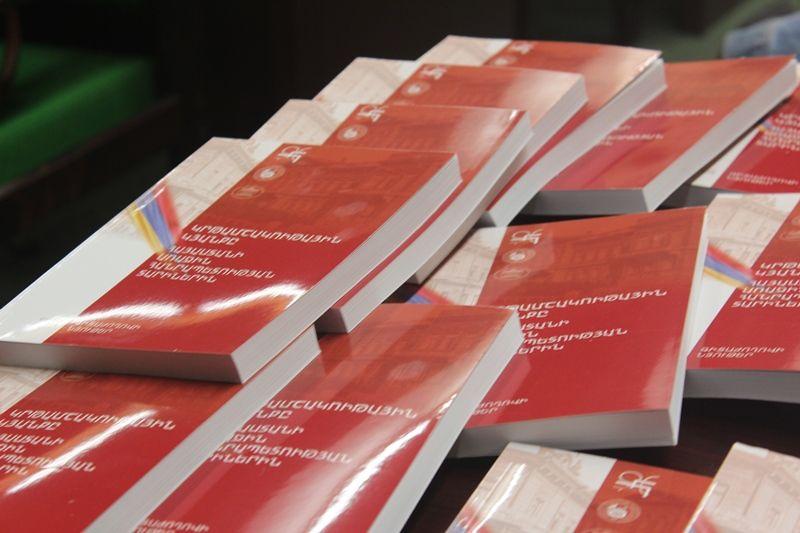 On March 14, 2019, Yerevan State University (YSU) hosted a book launch for the edited volume, Educational and Cultural Life in the Years of the First Armenian Republic.
The book comprises the papers presented at a conference held on May 15–16, 2018, at the initiative of Hamazkayin, YSU, and Armenia's National Academy of Sciences. The papers are by Rubina Peroomian, Alyssa Kasbarian, Knarik Abrahamyan, Narine Dilbaryan, Alvart Khachatryan, David Gasparyan, Suren Danielyan, Gevorg Kesoyan, Edik Minasyan, Sofia Ohanyan, Gurgen Vardanyan and others.
YSU rector Aram Simonyan said in the event's opening that Hamazkayin, the YSU, and the National Academy of Sciences decided in 2018 to organize a conference dedicated to the 100th anniversary of the first Armenian republic, focusing on cultural and educational life. The first question that arose was whether there was enough material for a conference, as everyone understood that the time of the first republic, there was widespread famine and an economic crisis, war, and confrontations with internal and external enemies. In such circumstances, did Armenian society have the time and energy to engage in educational and scientific activities? The materials included in this collection give a clear answer. The founders of the republic had a national way of thinking, unbreakable will, and dedication.
The dean of the YSU history faculty, historian Edik Minasyan, thanked Hamazkayin and the editors of the new volume. He also said, thanks to their joint efforts, this very valuable book was born. Many of the educational and cultural trends and institutions that developed over the last century were presaged by the developments covered in the conference. Chief among those was the founding of Yerevan State University.