Middle East
Regional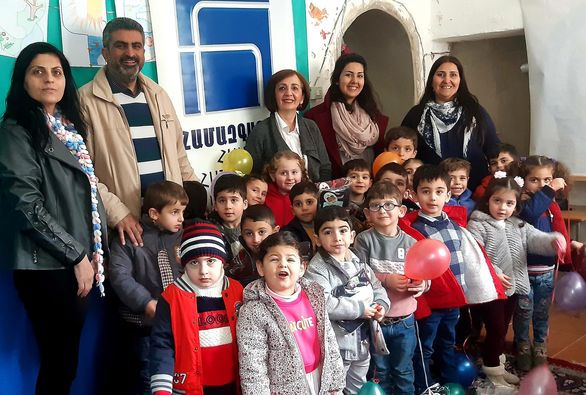 The Hamazkayin Kessab Hamo Ohanjanian Chapter Executive Board on January 29, 2023, held a cozy gathering for children in the Holy Mother of God Church Sunday School hall.
The board gave the children of the village "Lala and Ara" branded clothing donated by the Hamazkayin Central Executive Board. The children learned about Lala's and Ara's favorite colors through a video clip. They also learned about Hovhannes Tumanian's poetry. At the end of the event, there was a reception and gift giving.
Hamazkayin once again brought sweet smiles to the faces of the children.