Middle East
Regional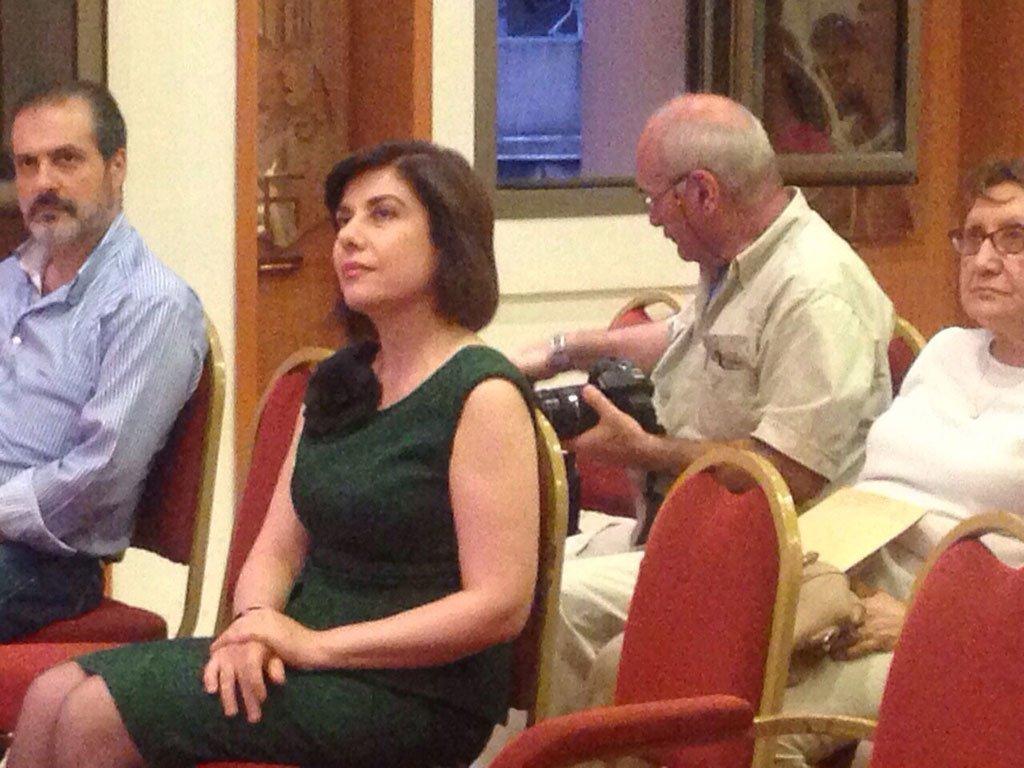 The Armenian pianist, Prof. Armine Krikorian presented the report "Aram Khatchadourian as Symbol of Armenian Culture in the World". The event organized by the Regional Executive Board of Hamazkayin Lebanon took place on Thursday, 25 June 2015, at 8: 00 am. at "Levon Shant" Center's "G. and H. Armenian" Hall. 
Ashod Jenderejian delivered the opening speech of the event.
The director of Aram Khatchadourian's House-Museum, Prof. Armine Krikorian wondered if people ever introduce themselves as Aram Khatchadourian's Armenian compatriots.
Prof. Krikorian presented the renowned Armenian composer's biography and the history of the House-Museum established in 1976 in the house granted by the government of Soviet Armenia to the great composer. In fact, in 1947, Aram Khatchadourian, Avedik Isahakian, Hovhannes Paghramian and Hayganush Tanielian were granted houses on the Paghramian Avenue.