Forum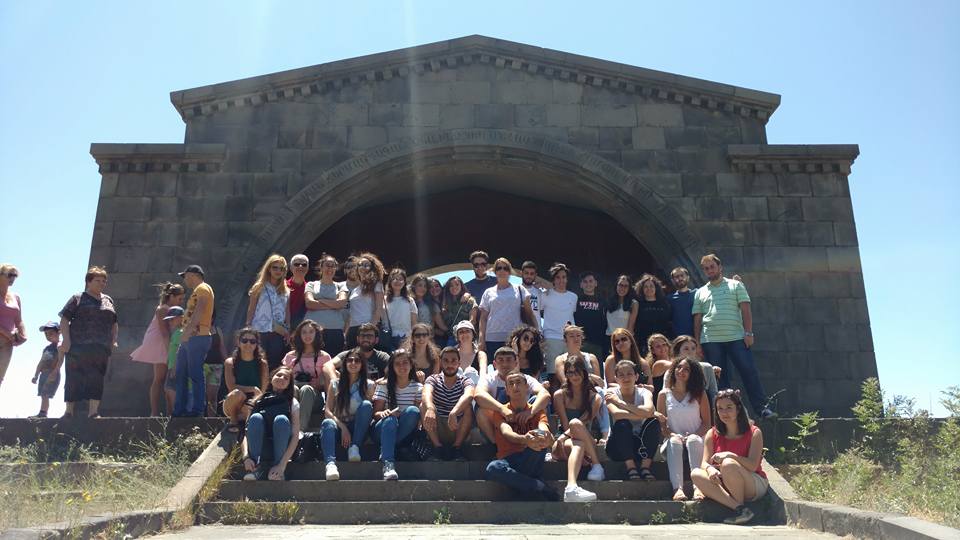 The third day of Hamazkayin Youth Forum 2017 began with enjoying minstrel music. The group visited Jivani School of Minstrel Music where Thomas Boghossian gave explanations regarding Armenian minstrel instruments, as well as well-known Armenian minstrels and their most famous works. The Sayat Nova minstrel ensemble then gave a number of performances from minstrel works and of Armenian patriotic songs, which participants sang along.
The group later visited Charentsi Gamar (Arch of Charents) which offered an amazing view of Mount Ararat. They sang Charents's "Yes Im Anoush Hayastani".
Later they headed towards the Garni pagan temple and lunched at "Im Ayki" restaurant where gata preparation in tonie was demonstrated.
The next stop was the Geghard monastery where they sang "Der Voghormia" and "Giligia" together.
After supper, they participated in a heated discussion on Armenian identity led by Viken Tufenkjian. The day ended with an outing in Yerevan.