Forum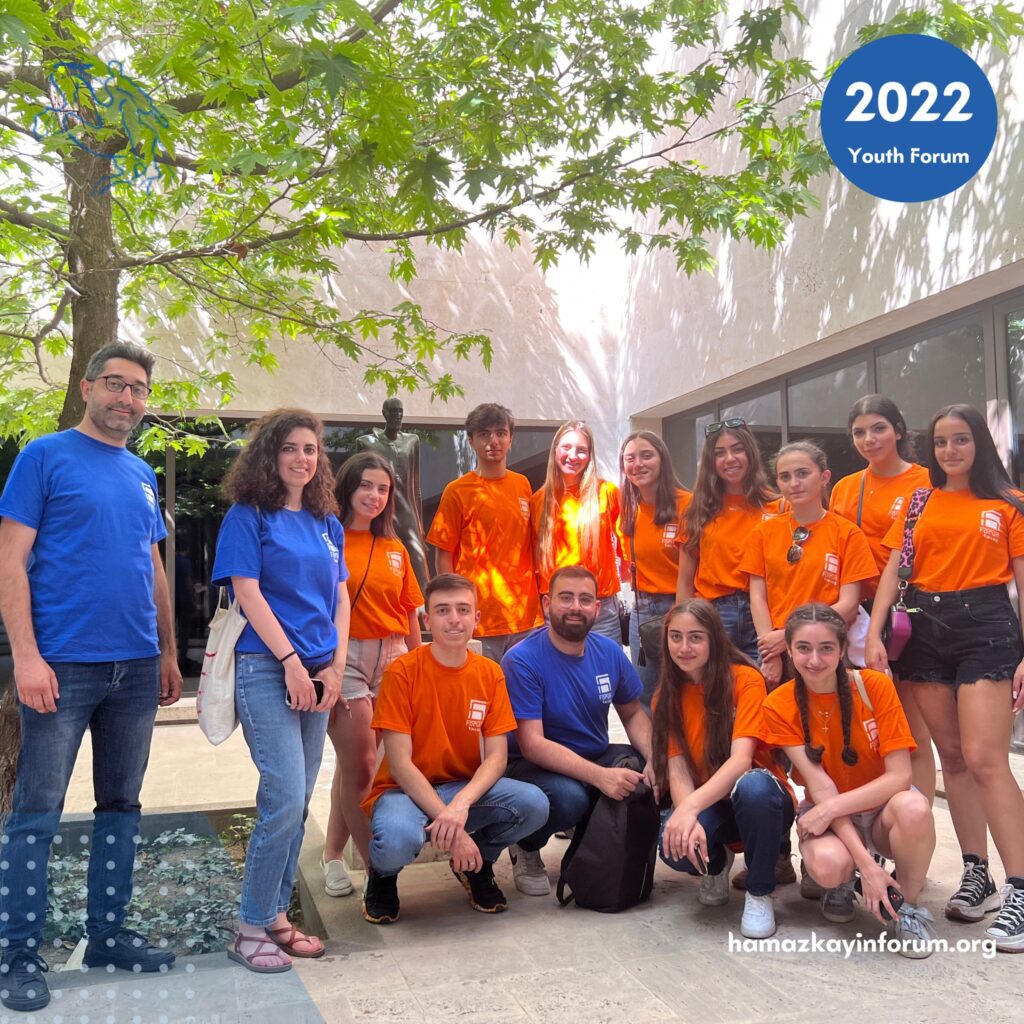 Our day started with a visit to Yerevan State University (YSU) accompanied by the Director of Hamazkayin's Yerevan Office, Ruzan Arakelian. We met with Arman Yeghiazarian, Doctor of History and Head of Diaspora Studies at YSU. Dr. Yeghiazarian gave an overview of the history of YSU covering its foundation and the current departments and units. The deputy director of research at the YSU Armenian Studies department, Alik Gharipian, guided the forum members to the YSU museum presenting information about its collection. Gharipian also introduced the Armenian Studies department and the valuable work conducted in that unit.
With the aim of familiarizing forum members with Armenian music and its role in shaping Armenian culture, we visited "Ashough Jivani" School where Forum members assisted to a superior performance of Armenian ministrel music. Prof. Tovmas Boghosian presented the biographies and the works of Armenian troubadours as well as Armenian folk music instruments, highlighting the importance of their legacy on Armenian culture and identity.
We continued our cultural day with a visit to Komitas Museum-Institute where we got acquainted with details of the life and work of Komitas Vardapet and his dedication to the Armenian people. We concluded our day with fun time in the Victory park visiting the Mother Armenia statue.