Forum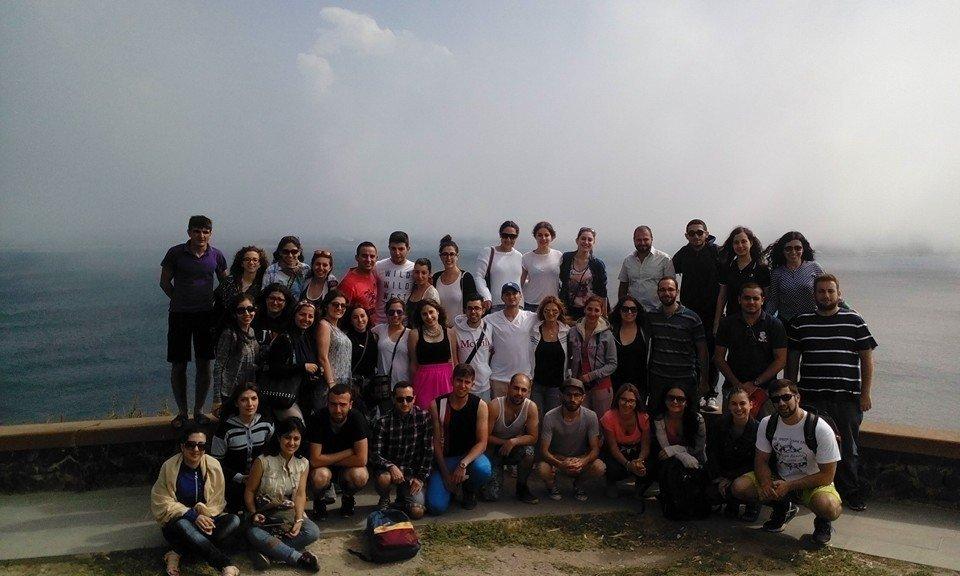 Day 3 of Hamazkayin Forum 2015 took the participants to one of the most majestic parts of Armenia, Tilijan; green mountains and fields accompanied them to the city, where after a stroll through the tiny streets full of artisan shops, woodworking and the like, the participants arrived in Haghardzin.
The local priest, father Samuel walked the attendees through a history crash course, providing interesting facts about the churches that were built there between 10th and 13th centuries, during the Pakradouni dynasty; in fact, two of the Pakradouni priests, Smpad and Gaghik are buried there. Another interesting fact was that the famous Armenian hymn 'Khorhourt Khorin' was actually created at the St Mary Church, and the creator, Khachadoor Daronetsi is buried there.
On the way back to Yerevan, the participants had lunch at Lake Sevan and some even took a dip.
The social evening continued in Yerevan during and after dinner.