Forum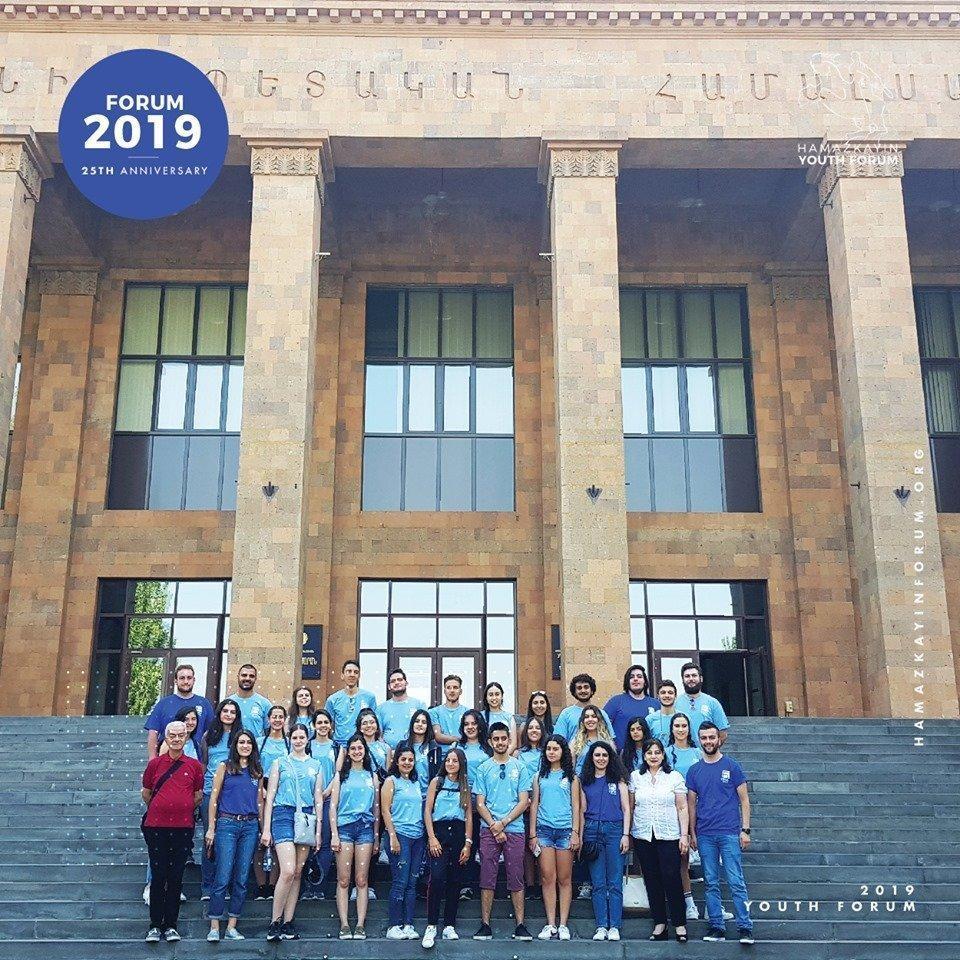 Day 3 is already over! The day started at Yerevan State University, where the Forumagans were received by the Rector of the university, Professor Kegham Kevorkian. After learning about the history and the faculties of the institution, as well as the services provided to international students, the Forumagans toured the campus and the museum.
The next stop was the "Ashough Jivani" music school, where the participants met the director of the institute, Prof. Tovmas Boghosian and learned about the traditional Armenian musical instruments, the famous Armenian ashoughs, and their musical contributions to the Armenian Culture. The forumagans also had the unique opportunity of meeting Ashough Leyli - a leading female ashough of modern times- in person.
The Madenataran (Mesrop Mashtots Institute of Ancient Manuscripts) was next on the itinerary.
The Forum would not have been the same if we did not take our traditional group photo at the Sasountsi Tavit (David of Sasoun) Monument, which is the official logo of the Forum.
We couldn't have asked for a more musical ending of the 3rd day than the open-air concert of the National Jazz Ensemble at the Cafesjian Center for the Arts on the steps of Cascade.