Forum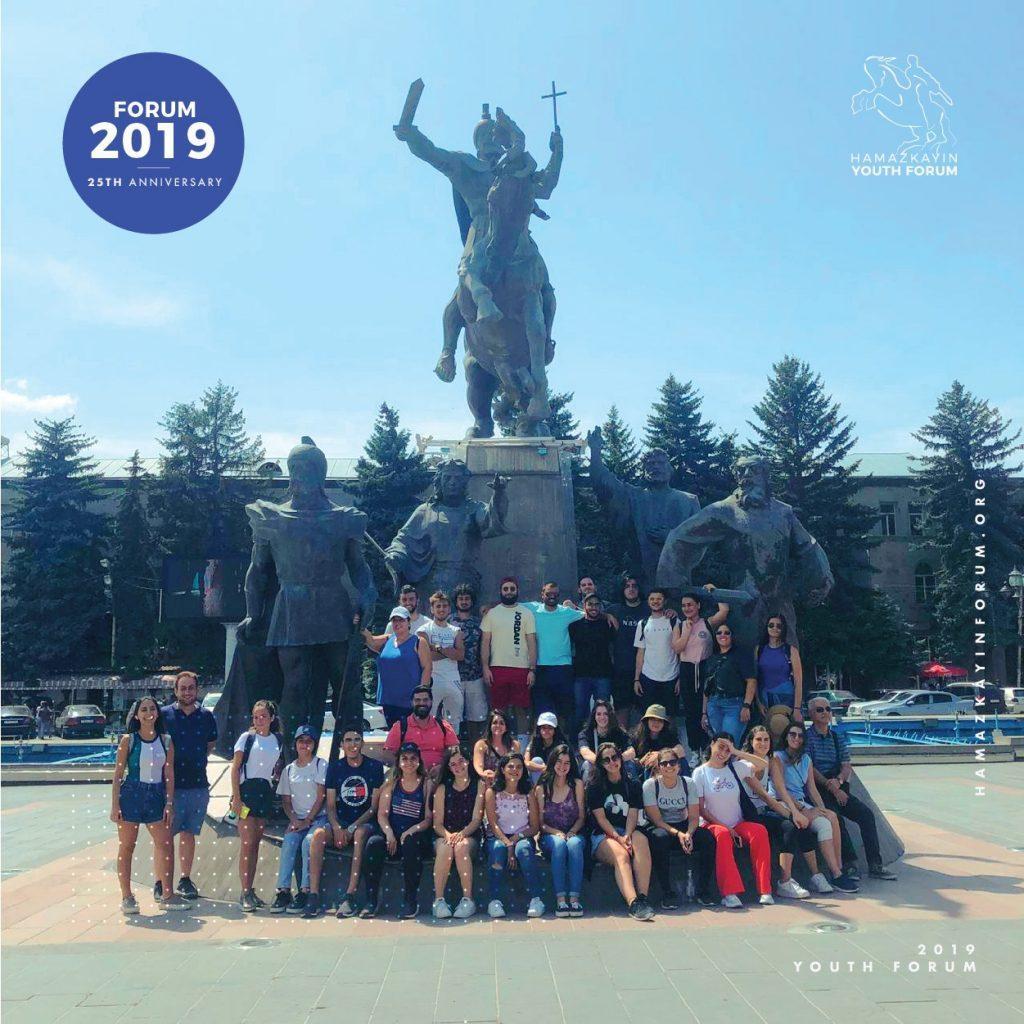 A week has already passed since the start of the Forum! In the early morning of July 22, the 8th day of the Forum, the Forumagans headed to Oshagan's Saint Mesrob Mashtots monastery where Dr. Vicken Tufenkjian gave a lecture about the creation of the Armenian alphabet and the challenges and possibilities of the Armenian language in the 21st century. The Forumagans also visited the tombstone of Meshrob Mashtots and the adjacent alphabet sculptures.
The Forumagans set north to the city of Gyumri where an exciting exploration game awaited them. Having been divided into groups already, each team wandered through the streets of Gyumri and familiarized themselves with the icons of the city: Hovhannes Shiraz, the poet; and Mher Mgrdtchian (Frunzig), the actor.
The highlight of the game was the list of tasks that the groups had to complete as part of the exploration game. Here are a few of the required tasks:
Reciting one of the poems of Hovhannes Shiraz as a group.
Engaging with the local population and asking for directions and historical facts about the city.
Since many of Mher Mgrdchian's film scenes are shot in Gyumri, the teams had to choose memorable scenes from the movie "Mer Mangutyan Tangon" and reproduced it in its original location.
The teams looked for survivors and buildings that were destroyed by the 1988 earthquake. They interviewed and documented them.
They visited a restaurant, chose a famous dish of Gyumri, and noted its recipe.
The teams had to find and visit the oldest barber in town; and one member had to have a haircut, for bonus points.
The activity/game not only allowed the Forumagans to get acquainted with the historical and cultural heritage of Gyumri but also develop the group spirit of each team.
In the end, the Forumagans tasted the bonchiks of Gyumri and headed to Yerevan.