Europe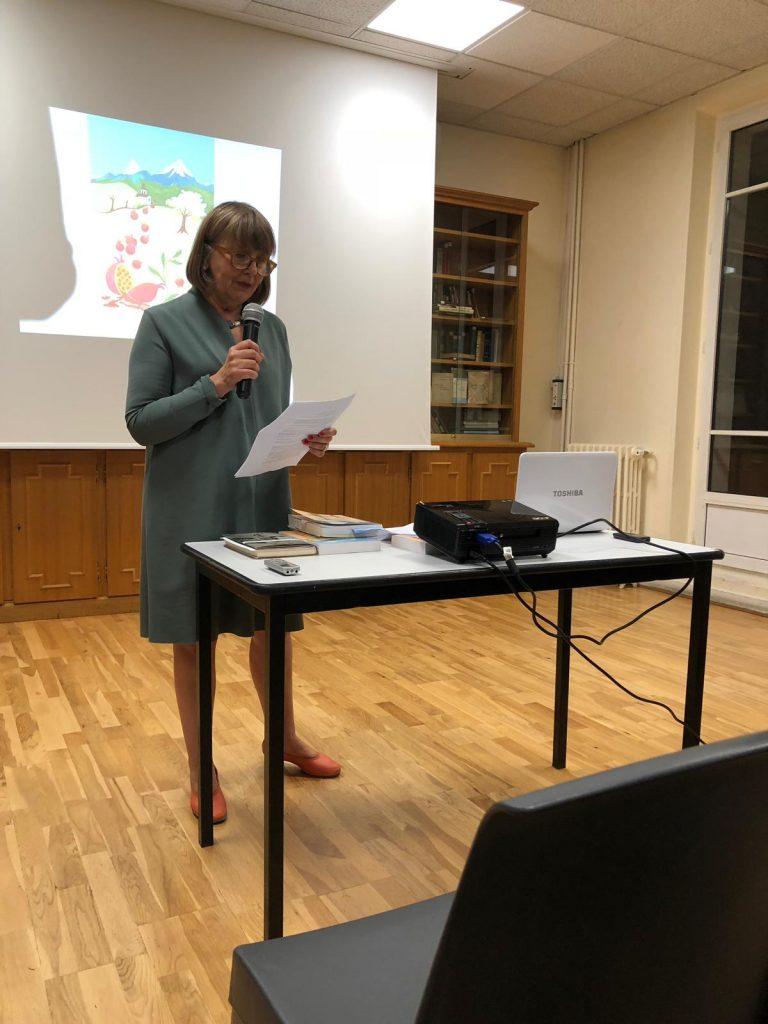 The Paris chapter of Hamazkayin organized the launch of Mémoires d'un orphelin arménien: 1914–1920 (Memoirs of an Armenian orphan), the French translation of a book by Karnig Panian, at the House of Armenian Culture on October 15, 2018.
The evening was opened by Nonig Hovhannessian. She presented the translators, Chant Marjanian and Jean-Michel Bilemdjian. She also noted that a few weeks ago, the Aras publishing house released a Turkish translation of the book in Istanbul.
The book is a memoir about Panian's childhood. It opens with warm family memories from an Armenian village. Those happy times were followed by hellish days, in the orphanage at Aintoura, in Lebanon, where 1,200 Armenian orphans lived desolate days in exile. In that orphanage, the children were raised on spankings and deprivation to further Djemal Pasha's agenda of Turkification.
Speaking in Armenian, journalist Chant Marjanian explained the work's importance as testimony and read excerpts.
Jean-Michel Bilemdjian, the co-translator, spoke last. He recalled the memories of his father Hovhannes. His father had walked the same path as Karnig Panian in the Aintura orphanage.
The evening ended with an open discussion.