Europe
Regional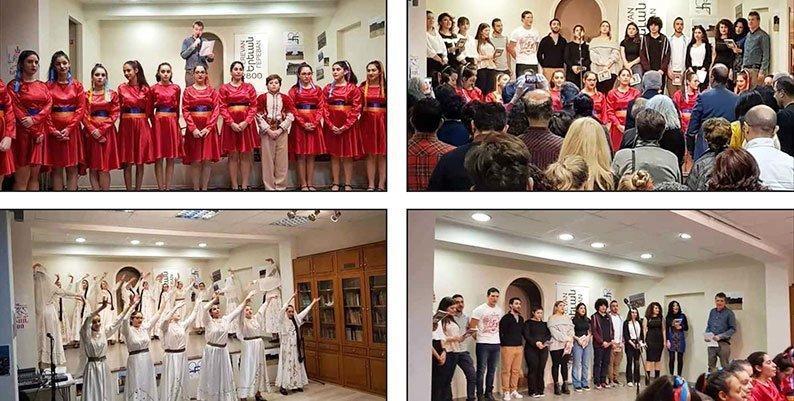 On December 9, 2018, the Aram Manougian Club in Neos Kosmos, in Athens, was once again the site of joyous celebrations featuring Armenian song and dance.
The Hamazkayin Attica Sos-Vani Chapter Executive Board organized an event dedicated to the capital city of Armenian hearts and longing, Yerevan. According to Urartu-era stone inscriptions, the city is 2,800 years old. Archeological digs, however, show evidence of habitation from 6,000 years before the common era.
Members of the ARF Central Committee were present, as were representatives of the national executive council, Rev. Hrayr Nigolian, pastor of the St. Gregory the Illuminator Church, representatives of the Armenian Relief Society, Homenetmen, and Azat Or.
Jacques Damadian, chairperson of the chapter executive board, said, "In a few weeks, we will reach the end of a year that was full of anniversaries and emotions. As lovers of culture, we mourned the loss of Charles Aznavour and [the Istanbul Armenian photographer] Ara Güler. We celebrated the 90th anniversary of Hamazkayin. As a nation, we celebrated the centennial of the first Armenian republic and the thirtieth anniversary of the Karabakh movement. It has been 30 years since the massacre at Sumgait, in Azerbaijan, and since the earthquake in Spitak. But the Armenian, again, like steel, was strengthened by the blows and again, sang and danced, created and, again, celebrated. And now we celebrate Yerevan on its 2,800th birthday."