Armenia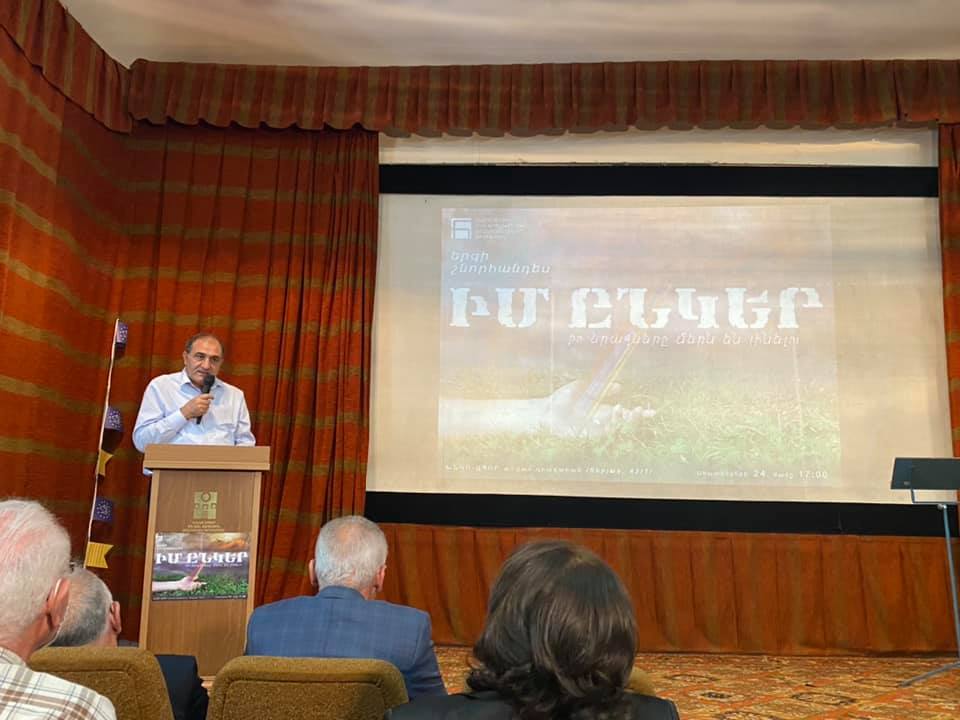 The Yerevan Office of Hamazkayin on September 24, 2021, held a launch party for the song, "Im enger" (My comrade), at the Khachatur Abovyan House-Museum in Yerevan. The song is dedicated to the martyred heroes of the war in Artsakh.
Vardan Petrosyan wrote the lyrics. The music is by Margarit Sargsyan. Andranik Malkhasyan performed the song at the event.
Pol and Ani Ayanian sponsored the song and performance.
Read the remarks of Dr. Megerdich Megerdichian, chairperson of Hamazkayin's Central Executive Board, here.