Vahe Sethian Printing House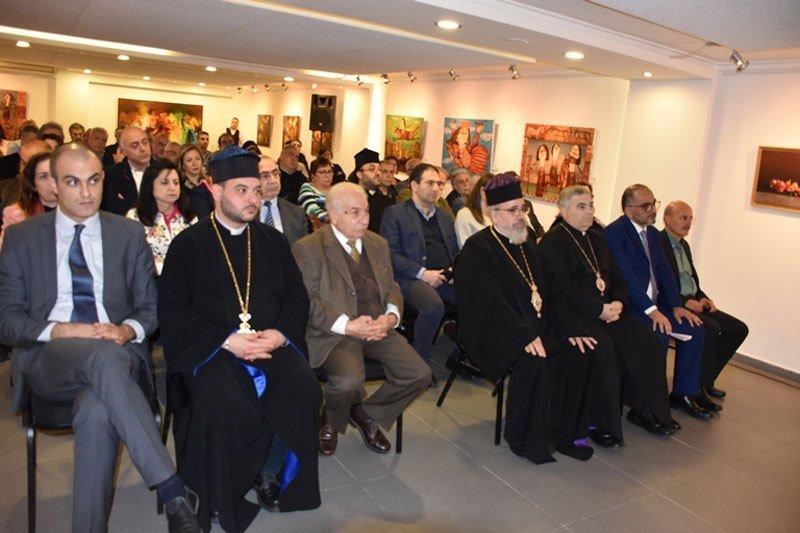 On December 10, 2018, at Hamazkayin's Lucy Tutunjian Gallery, the original printing press used by Nigol Aghpalian, founder of Hamazkayin publishing, was put on display. Also on display were the publications released by the Hamazkayin Vahe Setian Publishing House in 2017 and 2018. The event was dedicated to the centennial of the Armenian republic and the 90th anniversary of Hamazkayin.
Hagop Havatian, director of the publishing house, spoke. The Western Armenian and diaspora Armanian literary field would have been much poorer had Hamazkayin and one of its founders, Nigol Aghpalian, not had the vision to establish a publishing mission. Many thousands of books—books for children and teenagers, literary books, books on art, history, and the Armenian cause, scholarly tomes and coffee-table books—and hundreds of textbooks have enriched the field over 87 years. They have left an indelible mark on our lives. Generation after generation enjoys the fruits of that field.
Mr. Havatian said that publishing has been difficult from the very start. Aghpalian, for some time, had to dip into his personal resources to continue and maintain the work. He succeeded in etching that spirit and emphasis on Hamazkayin's general mission. Thanks to his willpower and decisiveness, the work continues to this day.
Read the remarks of Hamazkayin Central Executive Board chairperson Meguerditch Meguerditchian in Armenian here.