Regional
USA & Canada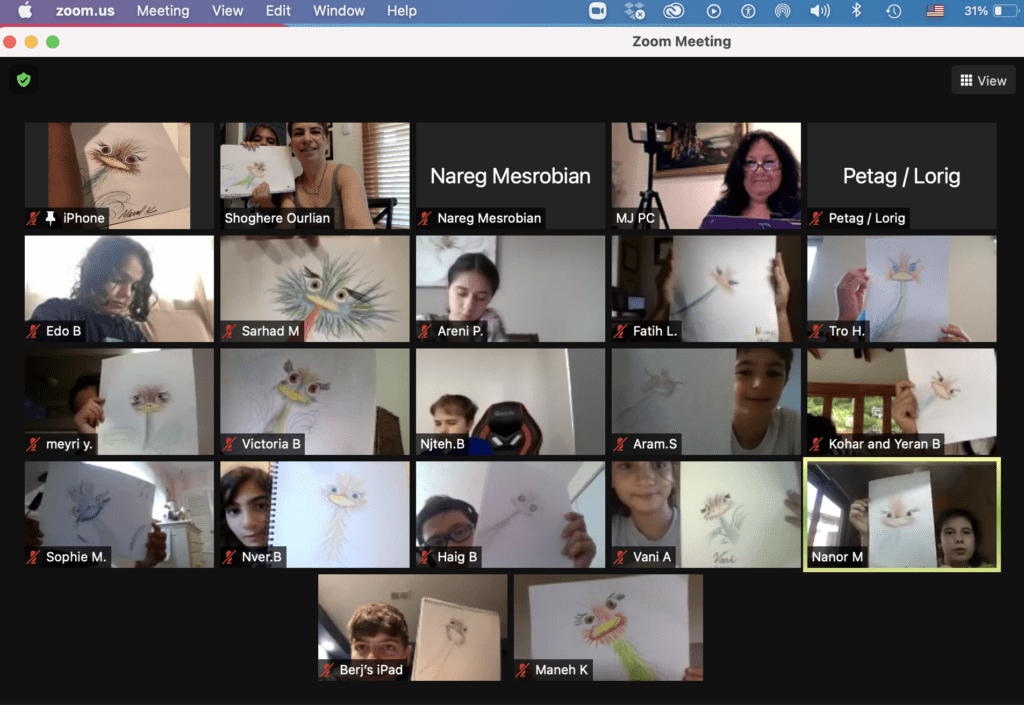 For the second consecutive year, Hamazkayin held a weeklong virtual summer camp for children. With a full program, the children were able to spend time together creating, while bringing the Western Armenian language to life in their day-to-day life.
Nareg Mesrobian led the first day's workshop with enthusiasm and vigor, creating a pleasant space for everyone. He helped the participants to get to know each other and feel comfortable in each other's presence.
On the second day the artist Maral Keshishian taught the children how to draw. Giving them tips on colors and strokes, she led them in each drawing an ostrich. At the end of the session, the children proudly showed off their birds.