Regional
USA & Canada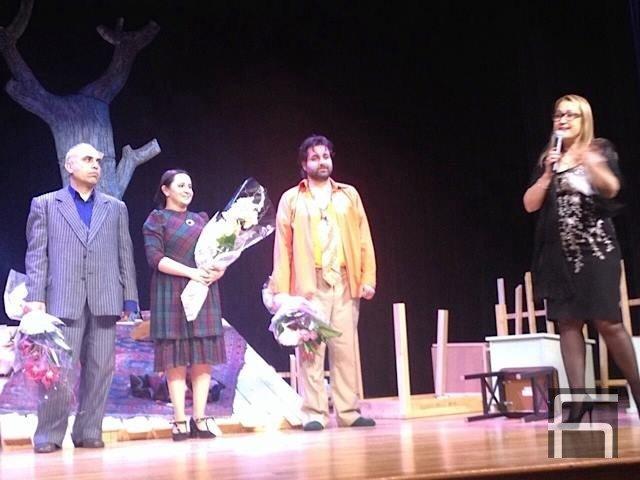 February 21-22, 2015 were Theater Days for Montreal Armenians. The local "Sanahin" Chapter of Hamazkayin hosted the troupe of the Hamazkayin State Theater of Armenia, which started its first performances in Canada.
On Saturday evening, the troupe presented the play "Salvation Island"  based on William Saroyan's stories and staged by Nicholas Tsaturyan. On Sunday evening, it performed Asdghig Simonian's drama "Under 44 Degrees" about emigration and other actual issues related to it. Both performances were highly appreciated by the audience.
The Executive Board of "Sanahin" Chapter did its best to organize the contact and communication between the directors and actors of the "Petros Adamian" theater troupe, as well as the chapter members and the talented actors from Homeland in the intimate atmosphere.
Note that prior to their arrival in Canada, the troupe had given performances in Los Angeles and San Francisco, and on 27-28 February and 1 March, it will give superb performances for Toronto Armenians.