Armenia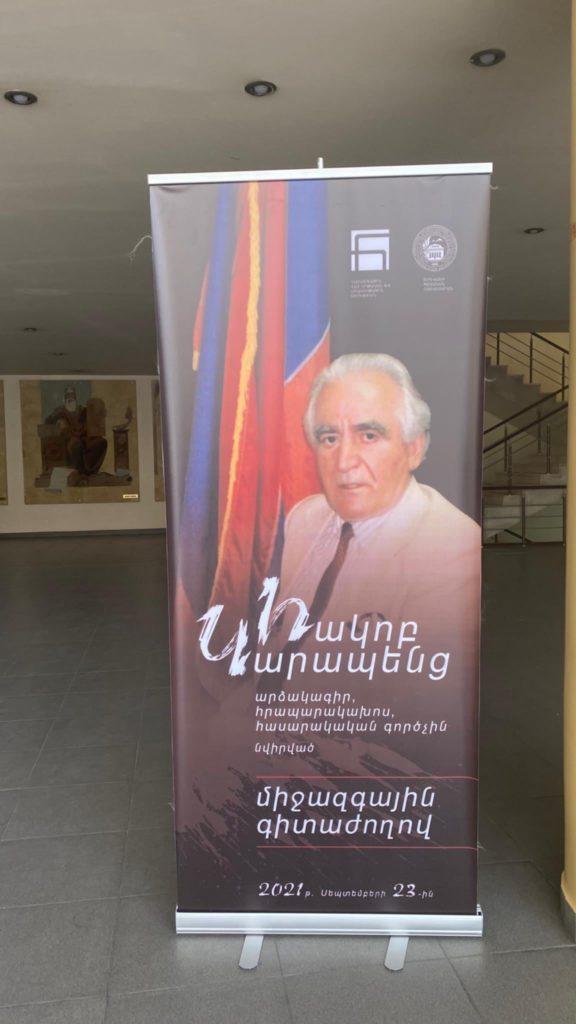 An international conference on the author Hakob Karapents was held at the Yerevan State University Faculty of Armenian Philology on September 23, 2021, at the initiative of the Hamazkayin Armenian Educational and Cultural Society and the university.
Scholars covered the various genres in which Karapents wrote, along with his life and work, yerkir.am reports. Well-known scholars from Armenia and abroad participated. "The speakers presented not only Karapents the author, the editor, and the journalist, but also reevaluated his work, which opens a new direction for Armenian literature," a member of the YSU faculty said.
Ruzan Arakelyan, director of the Hamazkayin Yerevan Office, said one purpose of the joint initiative was to bring attention to great names in Armenian literature that may be lesser known in Armenia. Karapents' name is one such, and the conference was an opportunity to present his literary legacy and social contributions.
Համազգայինի Կեդրոնական Վարչութեան ատենապետ Մկրտիչ Մկրտիչեանի այս առիթով արտասանած խօսքը ընթերցել այստեղ: