Armenia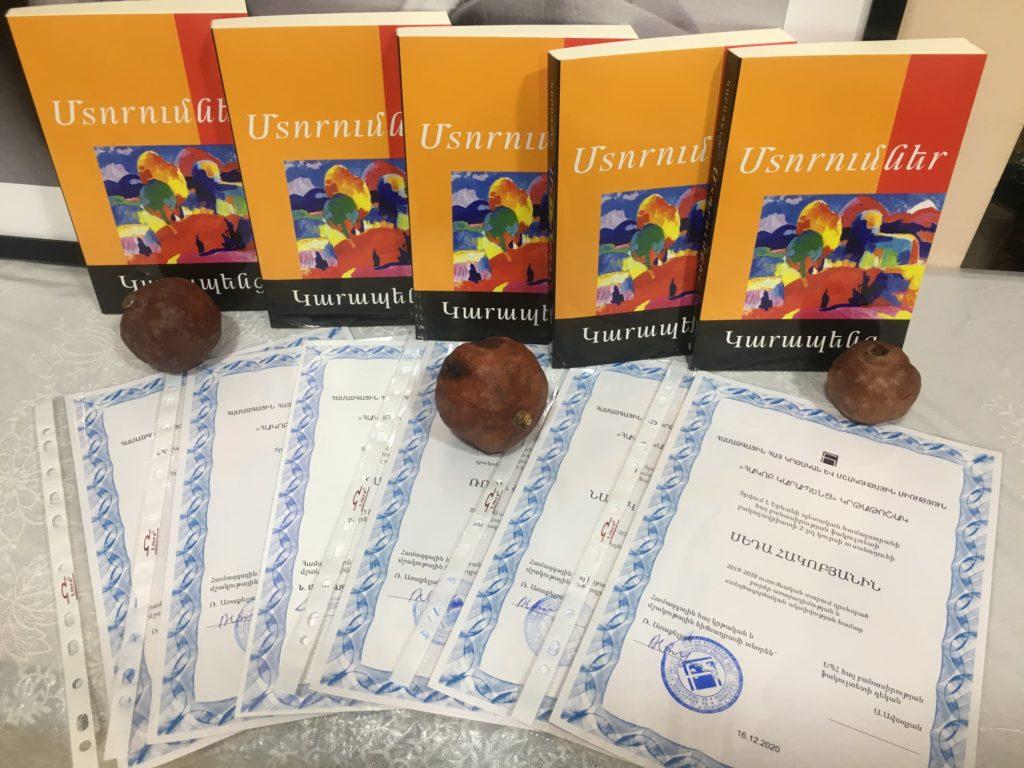 At the Hamazkayin Yerevan Office, Hamazkayin and the Hakob Karapents Foundation held their annual scholarship awards ceremony. Six students studying in higher-education institutions in Armenia received the award named for the renowned diaspora Armenian author. The students were selected on the basis of high grades, creative talent, social activism, and taking their first steps as writers.
Hamazkayin Central Executive Board chairperson Dr. Meguerditch Meguerditchian congratulated the students. The Karapents scholarship recipients were Arshak Poghosyan, Seda Hakobyan, and Gayane Avagyan of the Yerevan State University Armenian Philology Faculty; Narek Martirosyan of the YSU Journalism Faculty; Roza Chagharyan of the YSU Ijevan Campus Armenian Language and Literature Faculty; and Anna Davtyan of the Khachatur Abovian Armenian State Pedagogical University Philology Faculty.
The scholarships have been awarded since 2000 in compliance with Karapents's will. The author wished to encourage young creative minds in the homeland to continue the traditions of Armenian culture in the fields of Armenian literature, journalism, and Armenian studies.