Middle East
Regional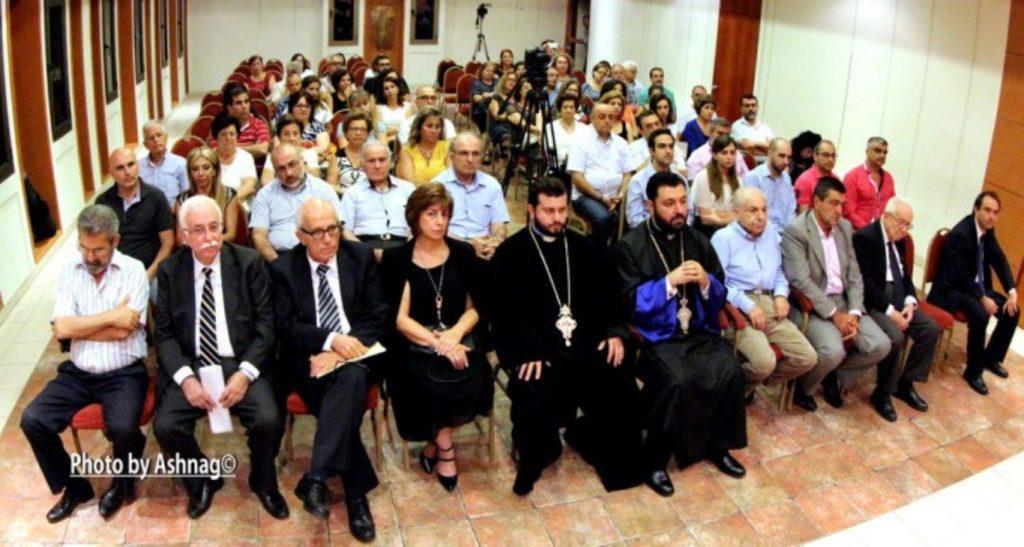 The presentation of the Lebanese Armenian poet Sarkis Guiragossian's posthomous book, organized by the Regional Executive Board of Hamazkayin Lebanon, took place on Wednesday, July 20, 2016 at 8: 00 pm, at "G. and H. Armenian" Hall of Hamazkayin "Levon Shant" Center in the presence of people respecting his memory.
The event was opened by the Chairman of the Regional Executive Board of Hamazkayin Lebanon, Dr. Sebouh Ayntablian that briefly spoke about the importance of the event. Dr. Ayntablian said, " Sarkis Guiragossian was a tireless reader and researcher of the Armenian literature. His poems will happily be appreciated in the literary circles of Homeland." Ayntablian spoke about the great patriot's and intellectual's activities in the Lebanese society, in the sphere of literature, culture and education. He said, "When a year ago the Hamazkayin family and his own family lost Sarkis, there appeared a gap in our community life, but today Sarkis Guiragossian brought us together on the occasion of his newly published novel "It seems to be a dream".
Intellectual and educator Jirayr Tanielian delivered a speech and told about his relation and cooperation with Sarkis Guiragossian at Simon Simonian's "Spyurk" Weekly, "Pakin" Literary Magazine and "Aztag" Daily.