Forum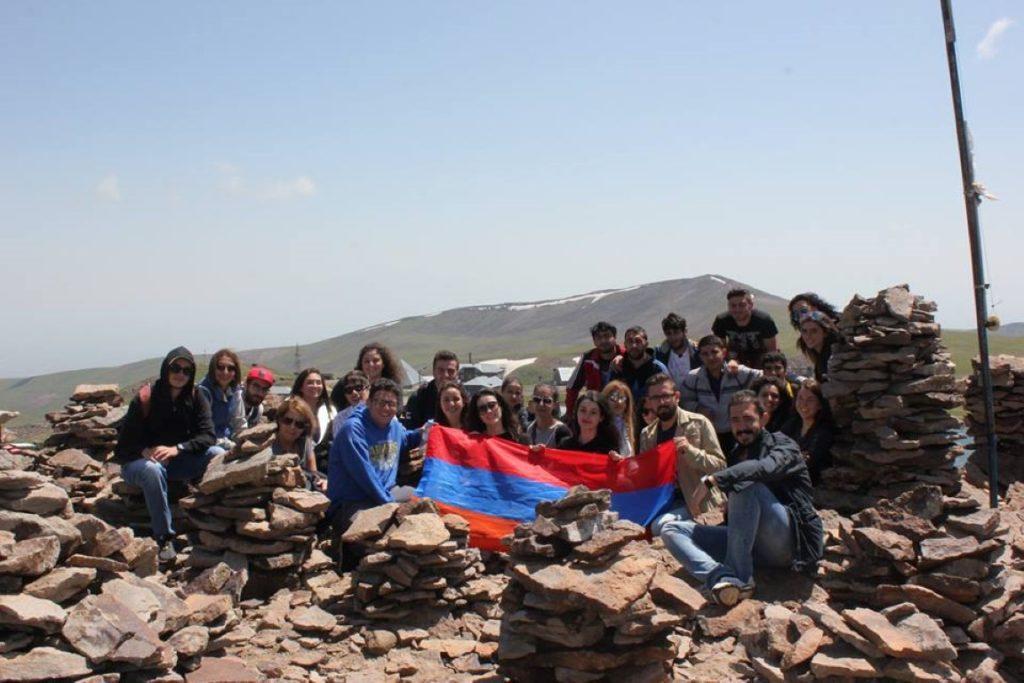 Hamazkayin Forum Day 2 focused on Armenian architecture. Acclaimed expert in Armenian monuments Tavit Kertmenjian spent the day with the participants. The day started at Saghmosavank, where explanations were provided about the area, the structure and architectural design of the church especially and Armenian architecture generally. Explanations were also provided about Armenian stone crosses and writings.
Following Saghmosavank, the scenic route took us to Arakadz, where at an elevation of over 3100 meters, the participants had lunch around Stone Crater Lake and continued on to Ampert, spent time in the area and listened to a short explanation about Ampert, including the fortress and the church.
After dinner, Forum participants enjoyed Yerevan's nightlife and celebrated the birthday of one of the participants.