Europe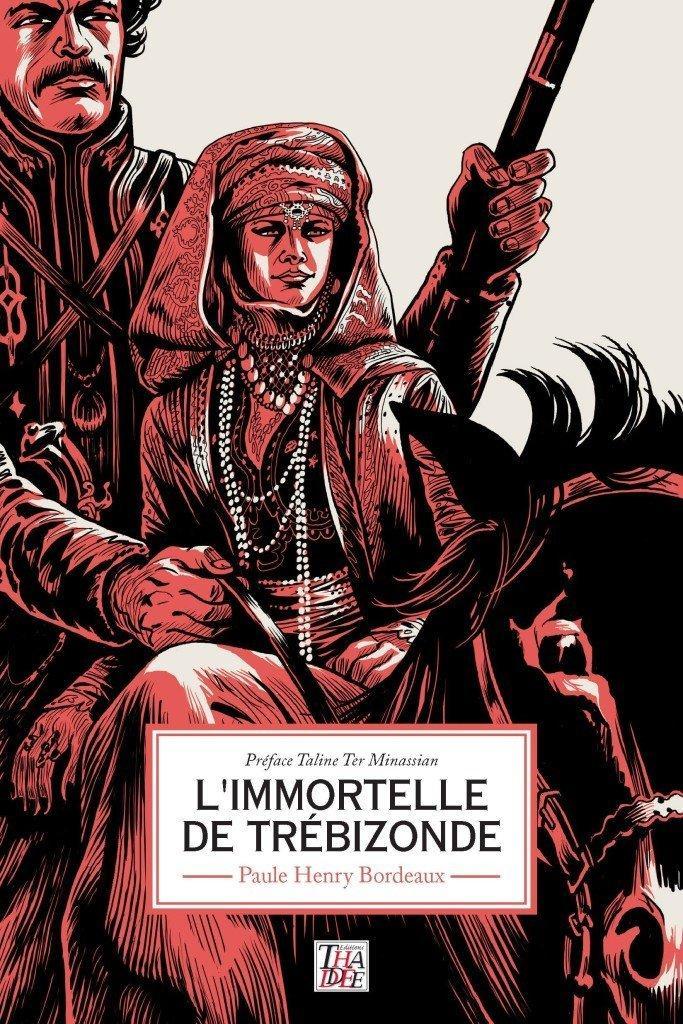 Varuzhan Avetisian (édition Thadée) and historian Talin Ter Minassian presented the book "L'immortelle de Trébizonde" printed in 1930 (by "Alpen Michel" Publishing House) and republished in 2015, by the "Tate" Publishing House. The presentation was organized on Friday, 27 March 2015, at the Armenian Cultural House by the Hamazkayin Paris Chapter.
The author of the book, Paule Henry Bordeaux, lived in Lebanon and Syria in 1920-ies. Her father, Henry Bordeaux (académicien), had been sent to the Middle East by the French government. In those years, Paule Henry Bordeaux, was barely 19 years old young girl. She had studied the political and social issues of the region with great interest. She met the Armenian refugees in Der Zor, and accurately described the exodus and the methods of genocide in the book. She studied the peoples' situation in Anatolia and particularly, the life of the Hamshen population.
The novel tells about the marriage of the Armenian girl Antaram with a Kurdish Beg.
The story was published as a feuilleton in the French newspaper "Le Figaro" and was well perceived by the French readers.
The Publishing Director of "Tate" Varuzhan Avetisian spoke about the literary merits of the book and the impact of orientalism of the 19th century.
Talin Ter Minassian spoke about the actuality of the book  and  the  great interest of Europe toward the Armenian Cause,  which decreased after the World War II.
At the end of the event, Varuzhan Avetisian and Talin Ter Minassian signed the book.