Regional
USA & Canada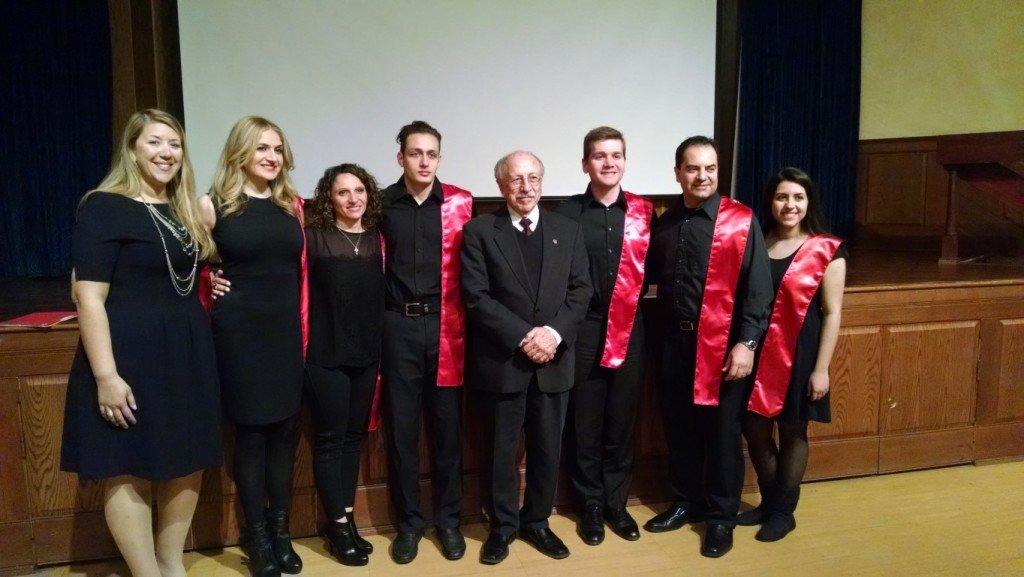 The presentation of the book "The Martyred Armenian Writers 1915-1922", prepared by Dr. Hrant Markarian, took place on 7 March 2015, at "Shahnazaryan" Hall of the Armenian Center of Glenview (Illinois). The event was organized by the Hamazkayin Chicago and was dedicated to the Centennial of the Armenian Genocide. In the course of the event, several young readers presented some sections from the book to the audience.
The conductor of the event Talin Artinian invited the chair of Hamazkayin Chicago Rita Arakelian to the stage to deliver the opening speech. Then Dr. Hrant Markarian was invited to the stage. The audience enjoyed the RA Minister of Diaspora H. Hakobyan's audiovisual congratulation.
Dr. Hrant Markarian stressed that the martyred writers were at the peak when they were arrested and then killed.